Laser Dentistry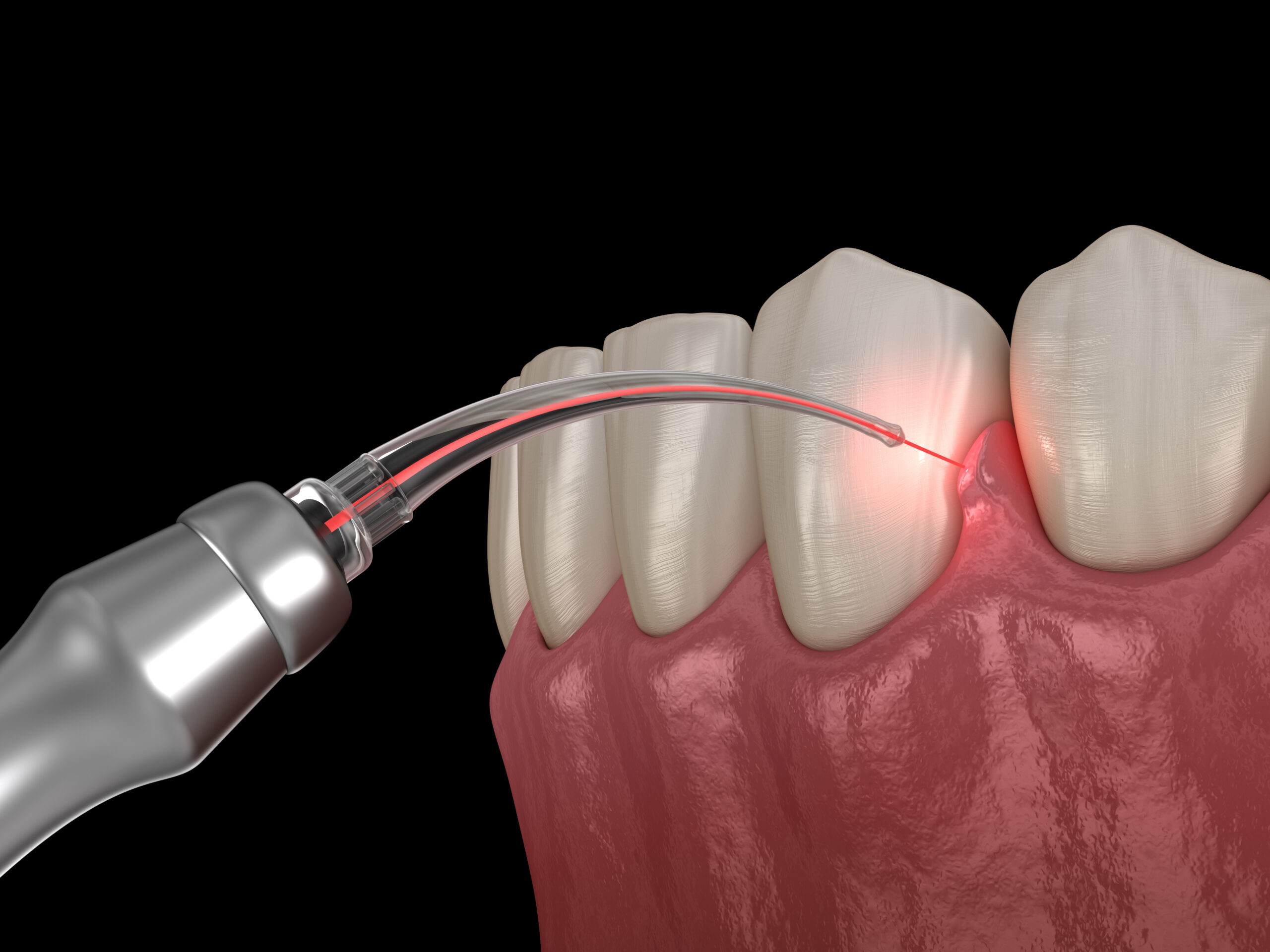 Are you tired of feeling anxious about going to the dentist? At Mountain View Dental & Orthodontics, we understand that dental visits can be stressful for some patients. Our practice offers a warm, friendly environment in Alamogordo, NM, and the latest technology to make your experience as comfortable and stress-free as possible – including laser dentistry!
Schedule an appointment today at Mountain View Dental & Orthodontics. Let Dr. Westover, Dr. Slade, Dr. Griffin, Dr. Peterson, and their expert team can help you understand laser dentistry and what benefits it has for you. Let us help you keep your smile healthy!
What is Laser Dentistry?
With modern technological advancements, many dental procedures have become easier and quicker. Laser dentistry is a development that has transformed how we can perform intricate dental procedures. Using highly-concentrated beams of light, we can use lasers in various dental treatments. Though laser dentistry continually improves as part of cutting-edge dentistry, it is not a new treatment. It has been around since 1989.
If you're anxious about visiting the dentist, laser dentistry might be your perfect solution. Lasers can precisely target specific areas, making them a more accurate alternative to traditional dental instruments. They can provide better results, leading to a faster and more comfortable recovery. 
We can use laser dentistry to treat common dental issues, including:
Cavity Detection:

laser dentistry can help detect early signs of tooth decay. 

Fillings:

laser dentistry can help prepare the tooth for any fillings, usually by removing the bacteria that can occur in a cavity.

Hypersensitivity:

We can easily and quickly reduce tooth sensitivity with laser dentistry.

Gum Surgery:

lasers can also be used in gum surgery to remove hard spots on the gums or other irregularities.

Tooth Decay:

laser dentistry can remove decayed areas of the tooth and help restore it to its original shape.

Gum Disease:

lasers can treat and eliminate gum disease.

Whitening Teeth:

laser dentistry has been known to produce fast and long-lasting whitening results.

Gummy Smile:

laser dentistry can help reshape the gum line to reduce a gummy smile.

Root Canal Treatments:

lasers can clean, shape, and sanitize the root canal system.
Why Choose Laser Dentistry?
There are a variety of reasons to choose laser dentistry over other methods. One of the significant benefits of laser dentistry is that it is minimally invasive, ensuring a faster recovery time. Laser dentistry can be much more comfortable than other forms of dentistry. It can reduce or eliminate the need for anesthesia.
Laser devices are exact and allow our team to target specific areas without affecting surrounding tissue, resulting in greater accuracy. This laser reduces the risk of damage to any surrounding tissue. Lasers also effectively reduce bleeding, swelling, and discomfort, making them an ideal solution for patients fearful or anxious about dental treatments. Additionally, laser dentistry reduces the risk of bacterial infection as the laser sterilizes the affected area during the procedure. The treated area will also be much more likely to heal faster.
Are you looking for laser dentistry in Alamogordo, New Mexico? If you are, why not look at what we can offer at Mountain View Dental & Orthodontics? Providing a range of dentistry services to those in Alamogordo, New Mexico, we are proud to offer laser dentistry as a part of our package.
Everyone deserves a beautiful smile they can feel proud of, and we can help you achieve it. 
Contact us today – we'd love to help you with various dental issues, including those we can treat with laser dentistry in Alamogordo, New Mexico. We are dedicated to providing quality care with compassion so you can look forward to excellent oral health without worry.