Dental Bonding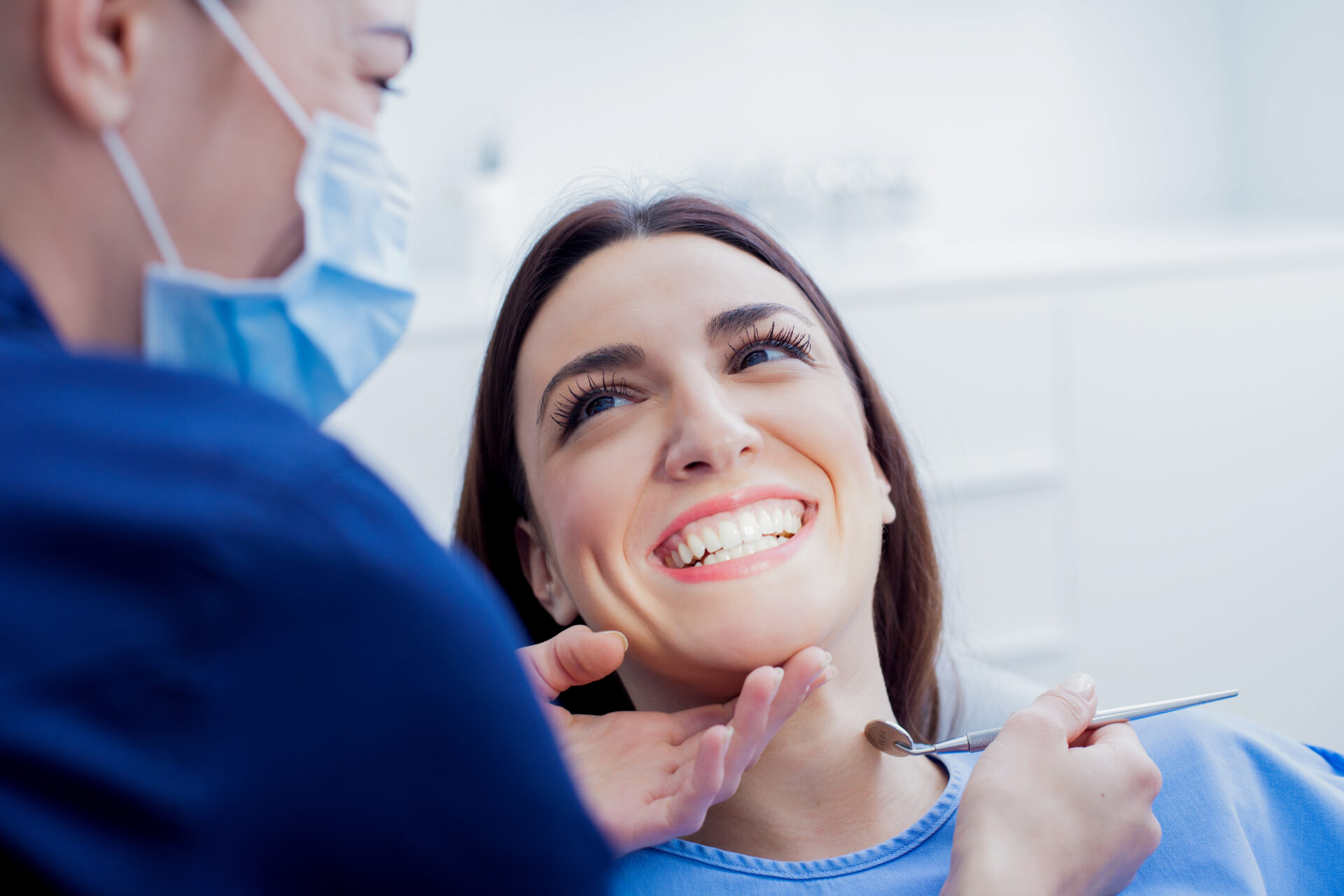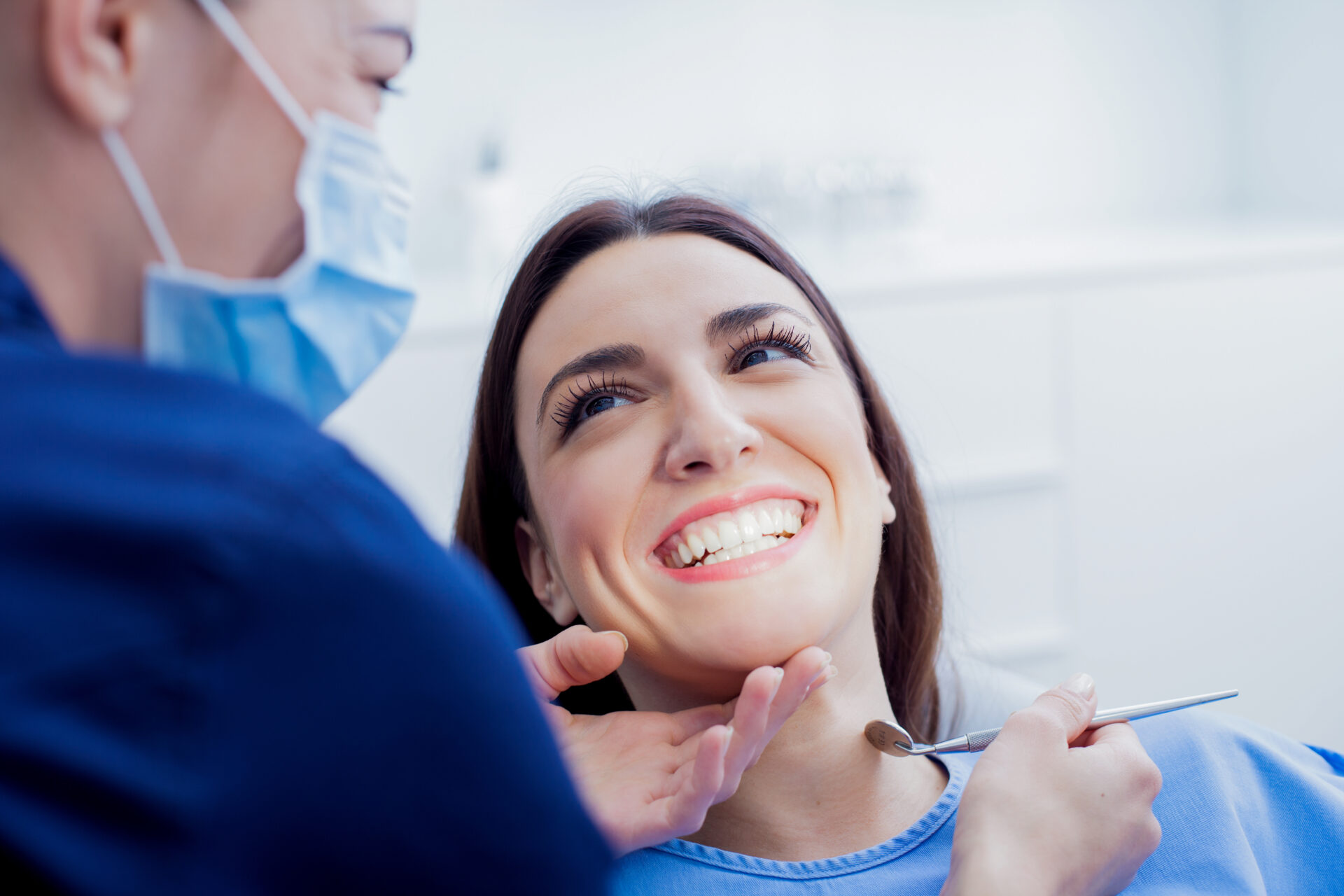 Are you self-conscious about your smile, or do you have problems with a tooth? You don't have to put up with a less-than-perfect smile any longer. Dental bonding is a quick, painless way to correct flaws in your teeth and get your smile looking its best.
What is Dental Bonding, and How is it Performed?
Is a cosmetic procedure that uses a tooth-colored composite resin to improve the appearance of your teeth. The resin is matched to the color of your natural teeth and then carefully bonded to the tooth using a special light.
We can use dental bonding to:
Repair cracked or chipped teeth.

Improve the appearance of stained teeth.

Make teeth look longer.

Change the shape of teeth.

Fill in spaces between teeth.
The procedure is usually performed in one visit to the dentist and does not require anesthesia.
What Are the Benefits?
There are many benefits to choosing dental bonding over other cosmetic procedures, such as veneers. Dental bonding is:
Less expensive than veneers.
Is one of the more affordable cosmetic or restorative dentistry solutions.
Less invasive than veneers.
Is not a complex or uncomfortable procedure.
Faster than veneers.
With dental bonding, you can be in and out of our office in Alamogordo, New Mexico, in no time. And you'll leave with a brand-new smile.
Reversible
If you don't like the results, just let us know. We can easily remove the bonding material.
Can be used to improve the appearance of a single tooth or multiple teeth
You have lots of options, and we have lots of flexibility. Let us know what you have in mind, and we'll carefully evaluate your teeth to determine if we can help you meet your dental goals.
Who is a Good Candidate?
Dental bonding is a good option for people who have:
Minor cosmetic imperfections in their teeth.

Sensitive teeth.

Allergies to metals.

Gaps between their teeth.
How Long Does Dental Bonding Last?
Is not as durable as veneers and typically lasts for three to five years. However, It can last much longer with proper care and oral hygiene.
What Are the Possible Side Effects?
The side effects are usually minimal and temporary. They may include:
Sensitivity to hot and cold temperatures.

Soreness or tenderness in the gums.

Discomfort when biting or chewing.

Swelling in the gums.
How Much Does It Cost?
The cost can vary. It can depend on the number of teeth that need to be bonded and the severity of the dental issue. We will provide cost estimates during your consultation period to help you ensure you are staying within your budget. We also work with many insurance providers and offer membership plans to help you pay for your dental costs.
How Can I Get Dental Bonding Near Me?
If you are interested, please contact our office to schedule a consultation. We will be happy to answer any questions you have and help you determine if is the right choice for you. We look forward to meeting you soon.
Bring Out Your Best Smile in Alamogordo, New Mexico
You'll love our dental bonding service results – it can make your teeth look perfect. And because it's fast and easy, you won't have to wait long for the beautiful new smile you deserve.
And dental bonding is just one of the many effective dental solutions we offer. Dr. Westover, Dr. Slade, Dr. Griffin, and Dr. Peterson are proud to provide quality, comprehensive dental services for your entire family. We offer smile makeovers, family dentistry, preventative dentistry, orthodontics, and emergency dentistry.
Schedule an appointment today for dental bonding at Mountain View Dental & Orthodontics. Contact us today!